There are days when I love a really fabulously put together outfit (most days, in fact). But there are also days when I like to throw on a t-shirt and call it a day. I don't like to throw on any old t-shirt though-- it has to have a good graphic. For a while my go-to graphic tees were ones that I picked up at concerts. It just seems that a lot of the bands I like also have a great art department when it comes to their merchandise.
Umphrey's McGee
was practically my t-shirt supplier for a while and these are some of my favorites of theirs that are camping out in my closet.
My favorite one of all is MIA on the interwebs and is scuzzy enough at this point that I shouldn't model it for you, but it is a super soft gray shirt with a tour van driving down the road into the Rocky Mountains. If I could find a new version of this one, I would be the happiest girl in the world. (Attention to the rare t-shirt finding gods-- start doing your magic so that I can find one these!!) Most comfortable t-shirt ever. I do not lie.
John Butler Trio
also has found some space in my closet with some pretty awesome tees. My favorite of all is this super soft dark grey tee. I would replace it if I could, but unfortunately it only comes in extra extra small right now (I didn't even know that was a size!).
Needless to say, I've been looking to add a few new t-shirts to my closet for that Saturday afternoon when you don't feel like wearing anything special. I ended up finding a few that I really like that might work as good replacements for the ones that have seen better days.
Maybe this JBT shirt will suit as a good replacement for my original one.
Love this
tail feather tee
from
Blackbird Tees
.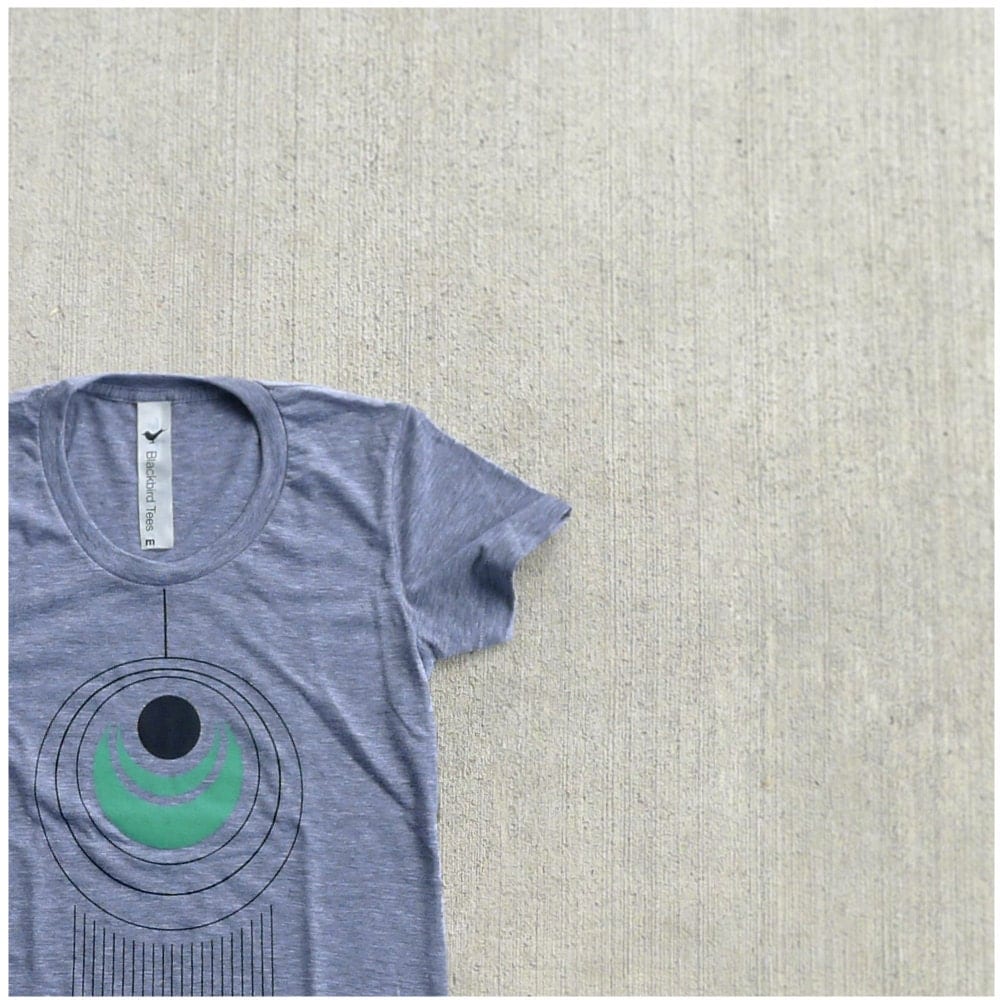 These
five feathers
printed on the side of a v-neck are fabulous! I love a good v-neck-- I'm a huge fan over the crew neck (v-necks are just way more flattering on me) and
She-She
seems to have mastered a great graphic tee.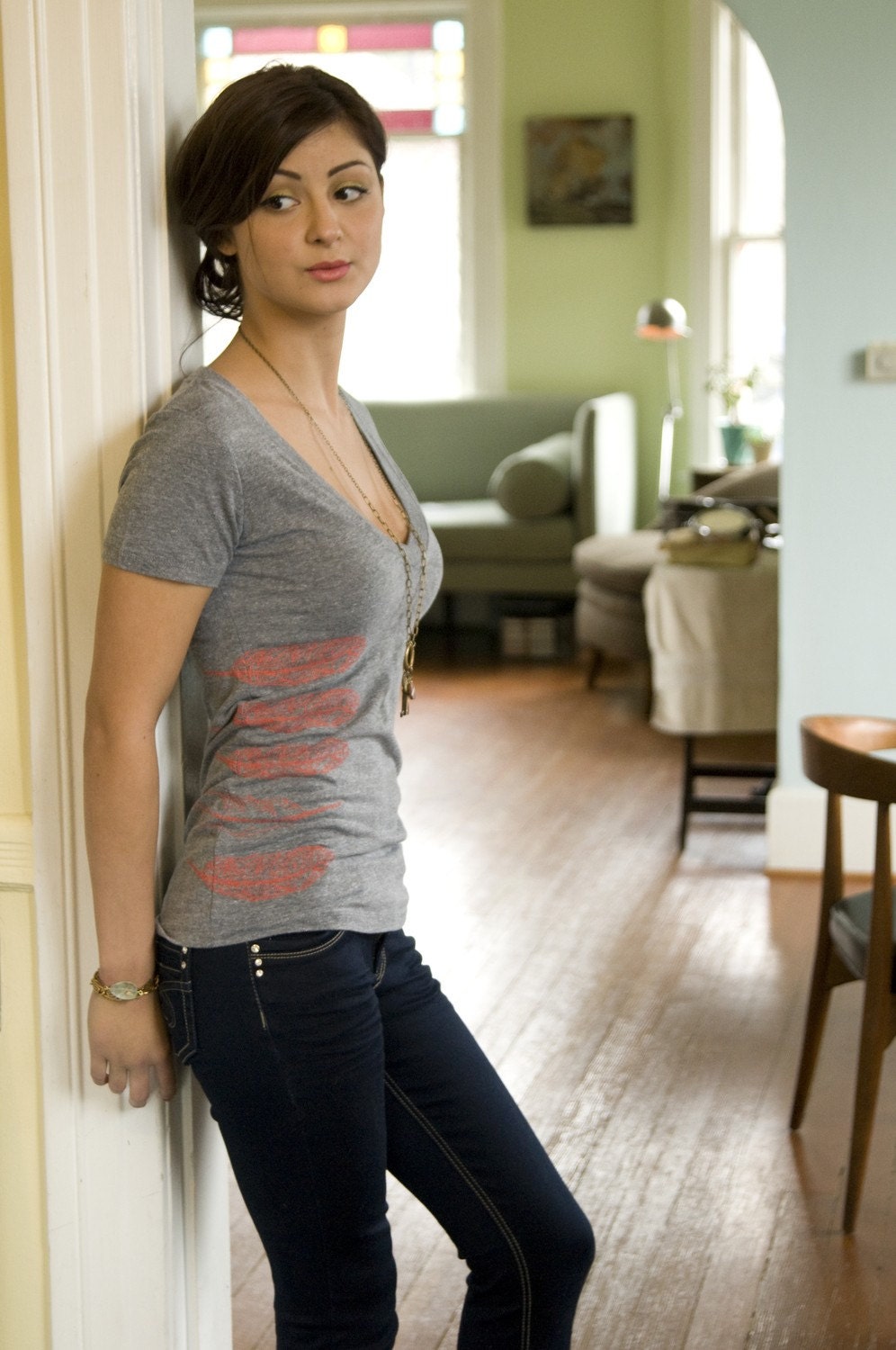 Love the neutral tee and complimentary graphics on this
organic shape collage tee
from
Crawlspace Studios.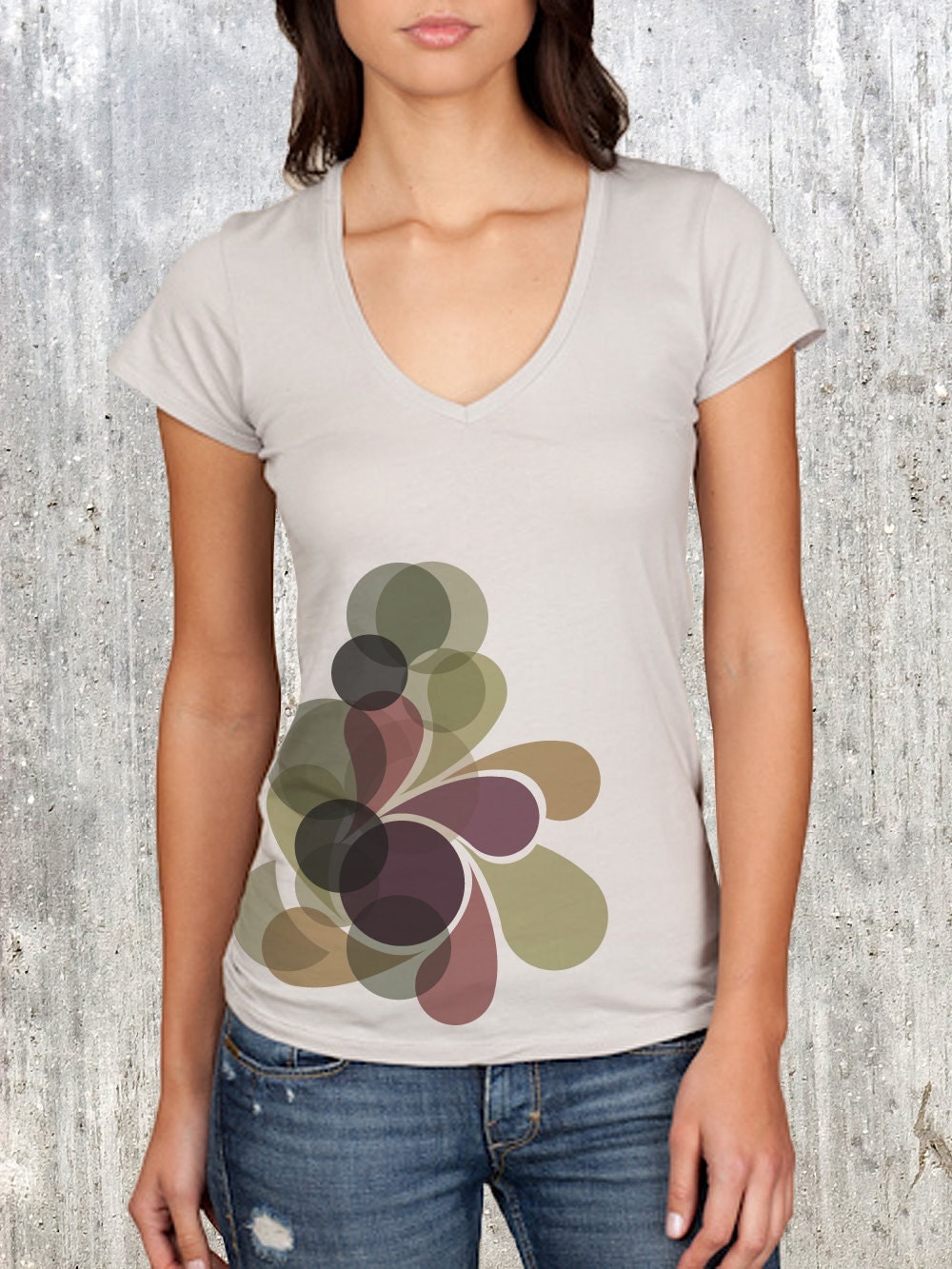 And
Uzura
provides a great option with this
long-sleeved feather tee
.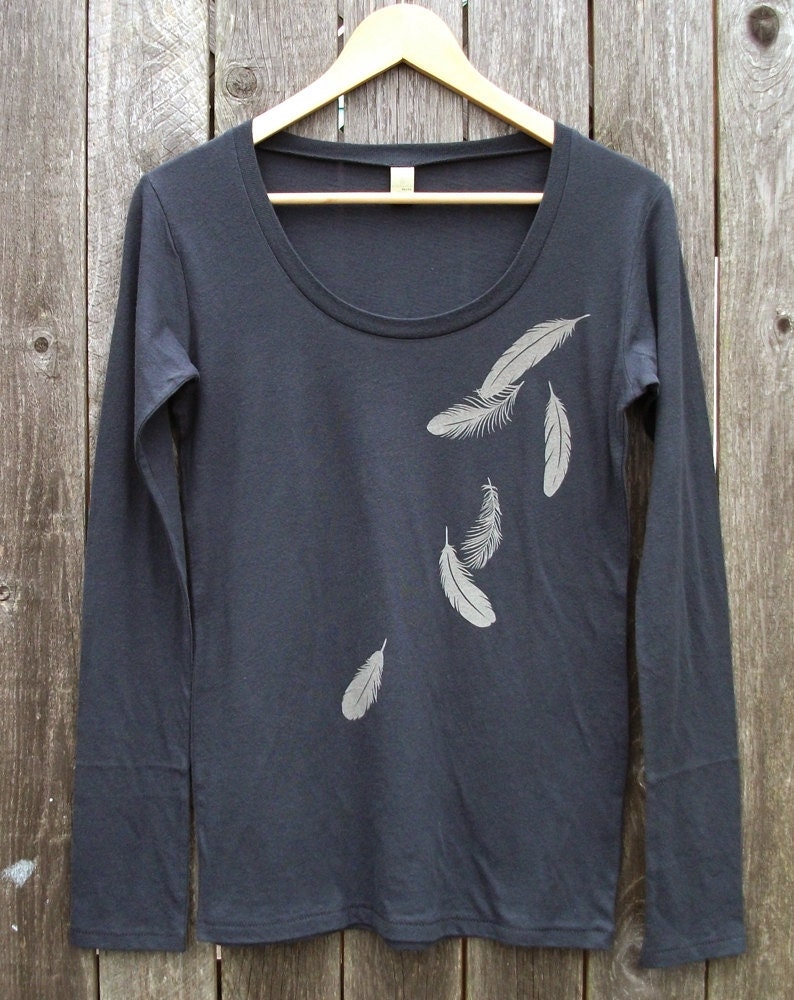 What does your lazy Saturday wardrobe look like? Do you have any tees that you just can't rid of no matter how worn out they are? Or maybe I'm just the crazy one in that department. ;)