• Heidi Shenk • "design" • "StarSeventeen"
You may or may not remember my little feature of
StarSeventeen
, my sister's Etsy
shop
. Recently, my sister asked me to work on a branding concept for her shop. I was super excited to do this because it is something I've been interested in dabbling in for a while. And of course I was super excited to be helping out my sister! She is an extremely talented artist, so for her to ask me to design something for her was quite the task.
Her art focus of choice these days happen to be painted hats such as
these
.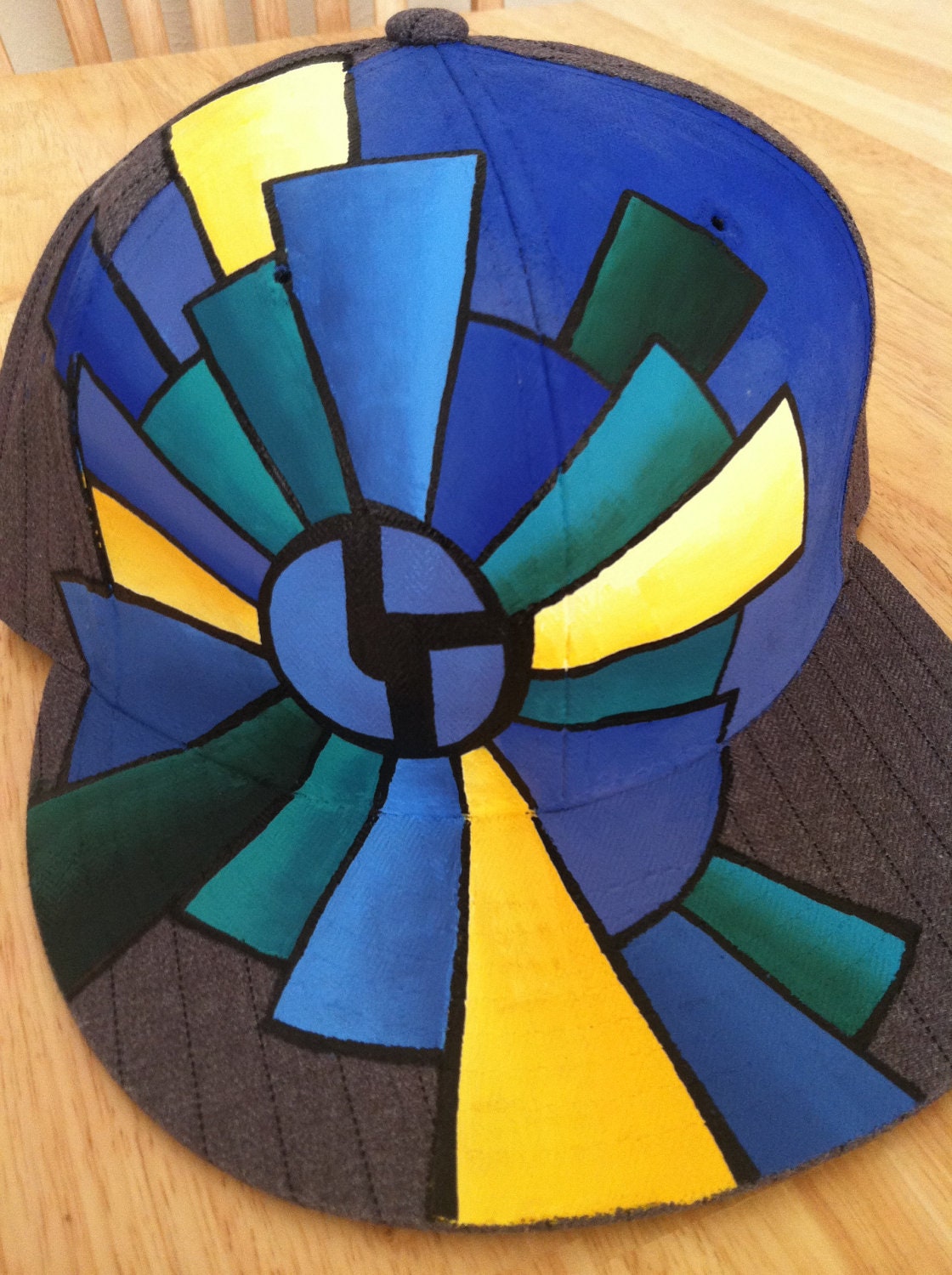 She wanted a logo that represented both her signature "portal design" (as you see in this hat) as well as an urban retro feel. The end result?
In addition to the logo, I created a banner for her
facebook page
and her Etsy shop. My last job was to make post cards, merchandise tags, and business cards for her as well. Everything turned out just as I had envisioned and my sister was by far the easiest client I have ever worked with. Maybe it had something to do with the fact that we have ESP. And by ESP, I mean, that I'm familiar enough with her art that I could run with the suggestions she gave me.
Anyway, be on the look out for lots of new super awesome stuff in my sister's shop that goes beyond just the hats! She also just started up a new
blog
, so feel free to show her some love there as well! And to any of you looking for some design work, I may or may not be just a little happy if you ask me work on a new logo for you. ;)
Any new projects or concepts that you've been working on lately?
---
• Heidi Shenk • "art" • "Etsy" • "hats" • "StarSeventeen"
I'm pretty sure that art runs in the family. My dad's art is building
guitars
. My mom's is baking
bread
and making woodblock prints. My sister's is hats. Yup. Hats. Well, that's not entirely true because she's pretty amazing with all sorts of media-- painting, drawing, knitting, collage-ing, jewelry-making, card-making, sewing, and probably a bunch of other things that I can't even remember anymore. So to say just hats would be silly when she's spent her entire life doing art of one sort or another.
Her latest focus, however, is her Etsy shop
StarSeventeen
. She especially loves creating geometric designs. And she paints her geometric designs on hats. I love the originality of this particular art and the fact that no two hats are alike.
And if that's not enough hats for you, I'm pretty sure she rocks at making knitted hats too.  I can fully attest to that one considering that both mine and Andrew's favorite winter hats are ones that she knitted us for Christmas a few years ago. A few of those for eye candy as well...
And we even share an obsession with Sharpie markers...
She sells her hats on Etsy in her shop
StarSeventeen
. And you can check her out on
Facebook
as well. In the future, she's hoping to focus mostly on her geometric designs, expanding to poster prints, and even clothing. Lots to look forward to in the future! Show her some love and head over to her shop and facebook page to favorite and like her!